Current Dealers
COMPANY
NAME
LOCATION
TYPE
WEB SITE
FR&R Tuning ™
Bradford, BD3,
West Yorkshire
HQ
FR-RTuning.com
FR&RTuning Botswana
Workshop
Click here
FR&R Tuning Durban
Workshop
Click here
FR&R Tuning KZN
Pranesh Sukhram
Kwa-zulu natal, SouthAfrica
Workshop
FR&R Tuning Middleburg
Middleburg, SOUTH AFRICA
Workshop
Click here
FR&R Tuning Northern Ireland
Chris Marks

Ballynahinch,
Belfast
Clough
Craigavon
Dromore
Downpatrick
Lisburn
Newry

Mobile
Click Here
FR&RTuning South Africa
Ally/ Leon
Pretoria, South Africa
Workshop
Click here
FR&R Tuning Tipperary
Dermot Quinn
Tipperary, Ireland
Mobile
Click here
Barton Autos
Tim Palmer
Rochester Kent, UK
Workshop
Click here
Elite Automotive USA
Sean Gurgainers
Sparta, TN, USA
Workshop
Click here
ENS Tuning (Mobile) Poole
Ollie Longley/ Paul
Poole,
Bournemouth,
Blandford,
Ferndown,
Dorchester
Mobile
Click Here
Gaspowered Cars & Trucks
Stephen Beggs
Dromore, Norther Ireland
Workshop
Click here
JB Diagnostics
John Bourke
Sydney, NSW,
AUSTRALIA
Mobile
Click here
JnJ Engineering
Van de Velde Jerry
Bornem, BELGIUM
Workshop
Click here
Team DynoMite
Team DynoMite
Wakefield,
West Yorkshire,
National Racing Circuits
Mobile
Click Here
Topend Auto Lab
Jose Rolo
Cape Town
SOUTH AFRICA
Workshop
Click Here
Wez-Nik AutoServices
Marvin Franklin
Rainham, Essex
Workshop
Click here
Become a Franchisee/Agent
Start your own Remapping business and become a FR&RTuning Dealer or trade using your own name (agent). We provide equipment and technical support and do the hard work of recalibrating the ECU for you! All you do is read the ECU using the latest equipment, send us the data via FTP internet connection and we will have your recalibrated ECU data ready to be put back onto the equipment and car within 30 minutes!
Costs & Benefits
For a Brand new Dimsport Genius Touch&Map Slave device + 1 year free updates = £2000+VAT all in
Recalibrated ECU File which is tesed and verified on a rolling road and TUV approved = please call for info.
IN STOCK
All equipment is in stock (Bradford, West Yorkshire) and is available to send out immediately after receiving payment. No waiting around for weeks for equipment to be received from overseas.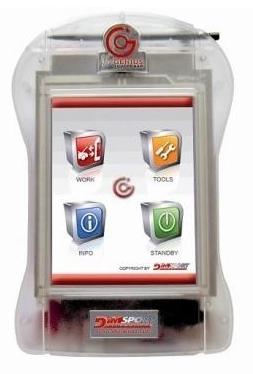 Not familiar with Dimsport?
Download the Dimsport Genius User Manual. This describes the process of reading and writing a ECU, Technical information about the device.

To see the supported vehicle list for this piece of equipment click here . (Last updated 05/07/2011 - new models have been added since then)
You can see this is one of the most extensive list compared to any other piece of equipment which includes the latest MED/EDC17 2009+ VAG cars, Mercedes, BMWs, Citreon and Opel.

Benfits of the Dimsport Genius include a stand alone system so you dont have to worry about laptop or computer performance while reading and writing to ECU (this is the process which will cause around 90% of errors due to demands of other software running on the laptop/computer with the Tuning software). Dimsport genius also does a range of communication tests with the ECU before reading/writing. Most laptop based equipment dont do this and often lead to a "lock out".
Click here for further information (pdf 140Kb)
For prices and further information please contact us:
Phone (mobile): 07594040272
E-mail: info@fr-rtuning.com